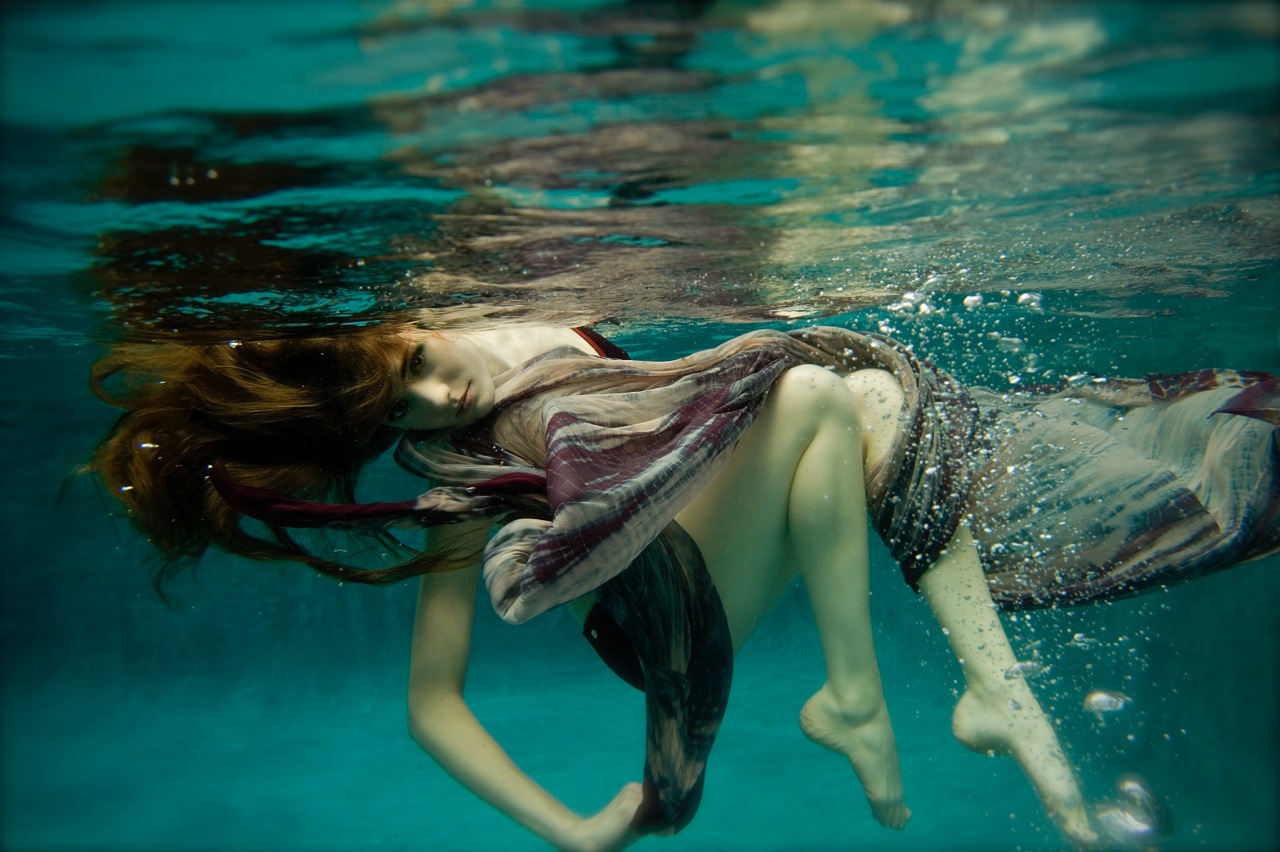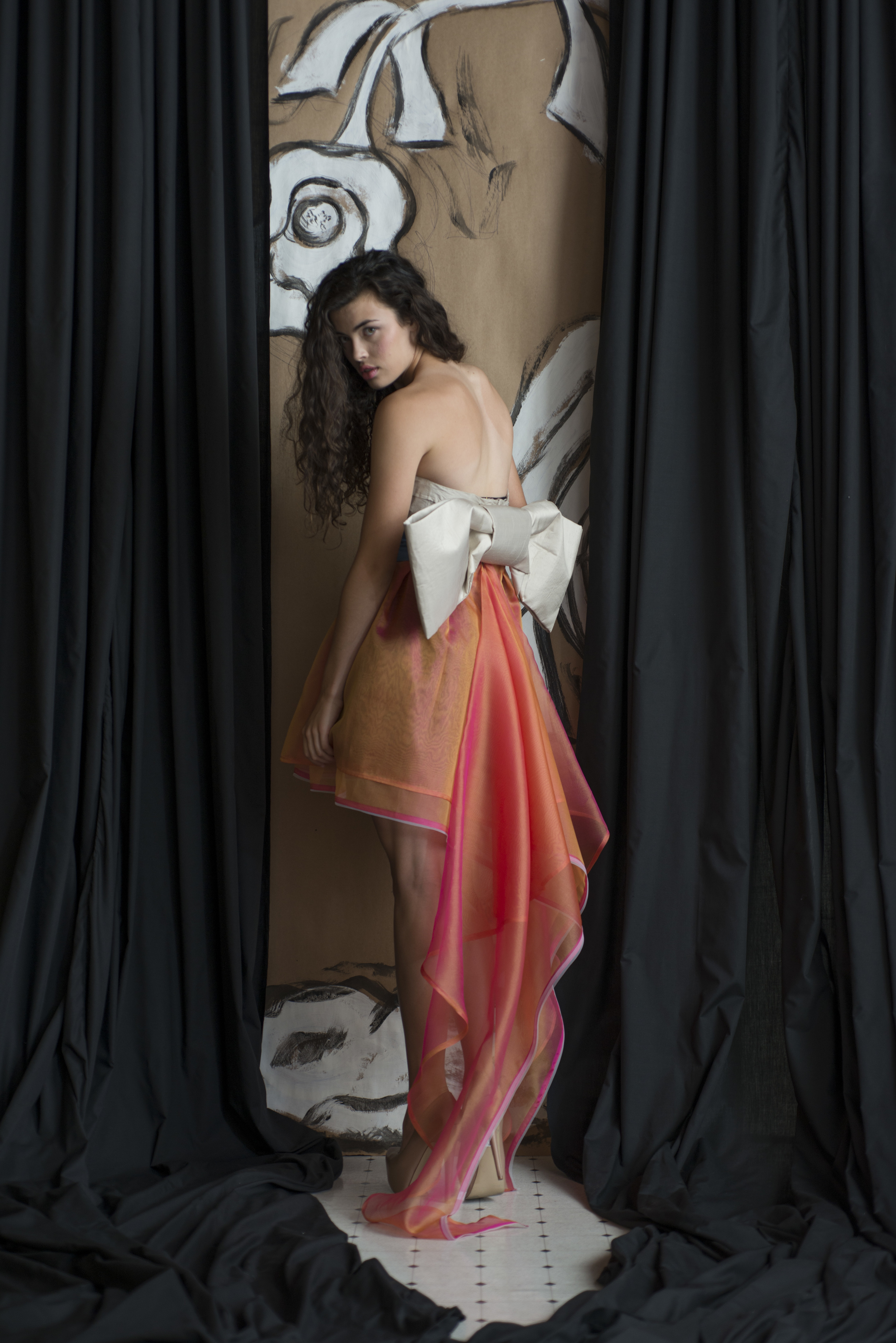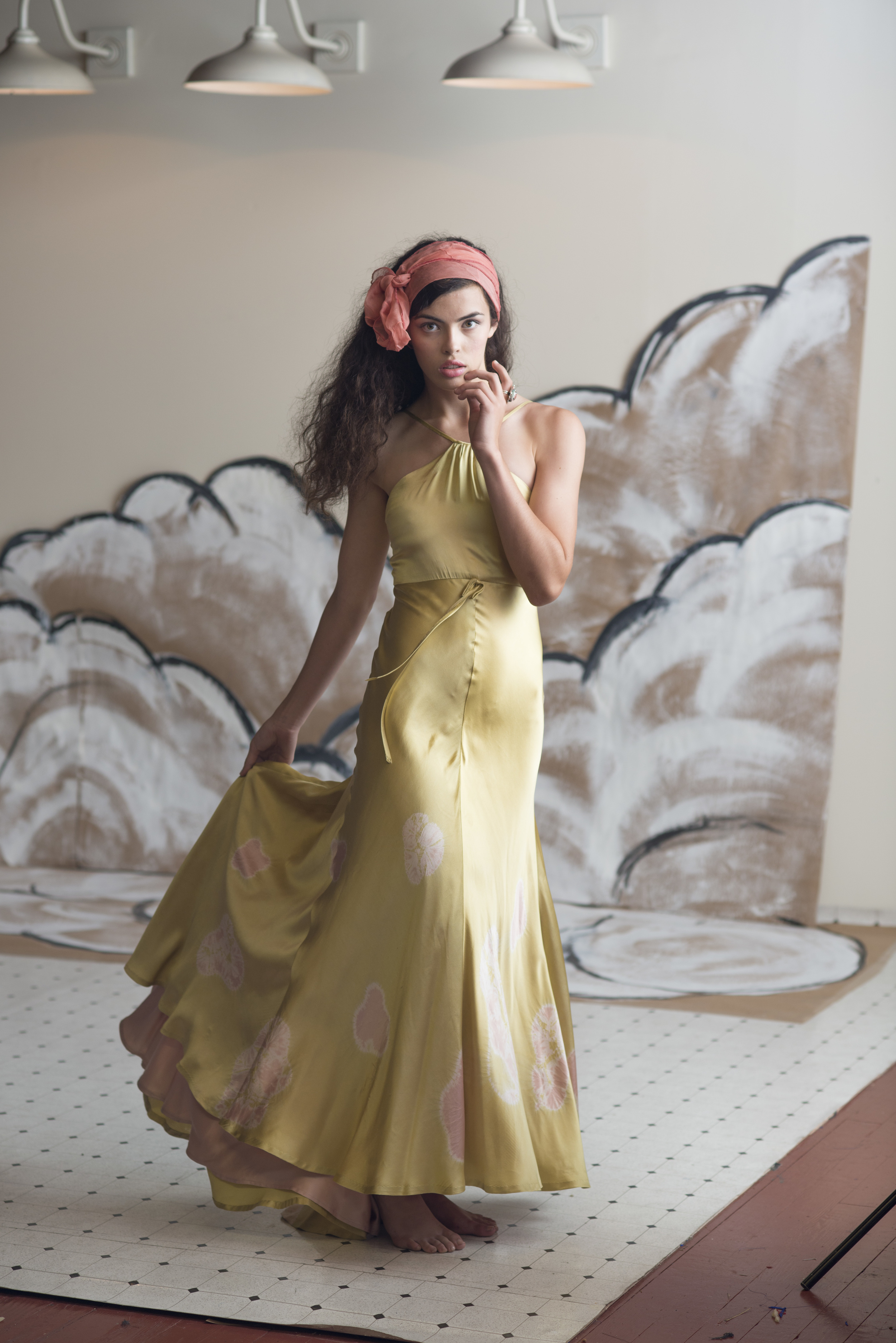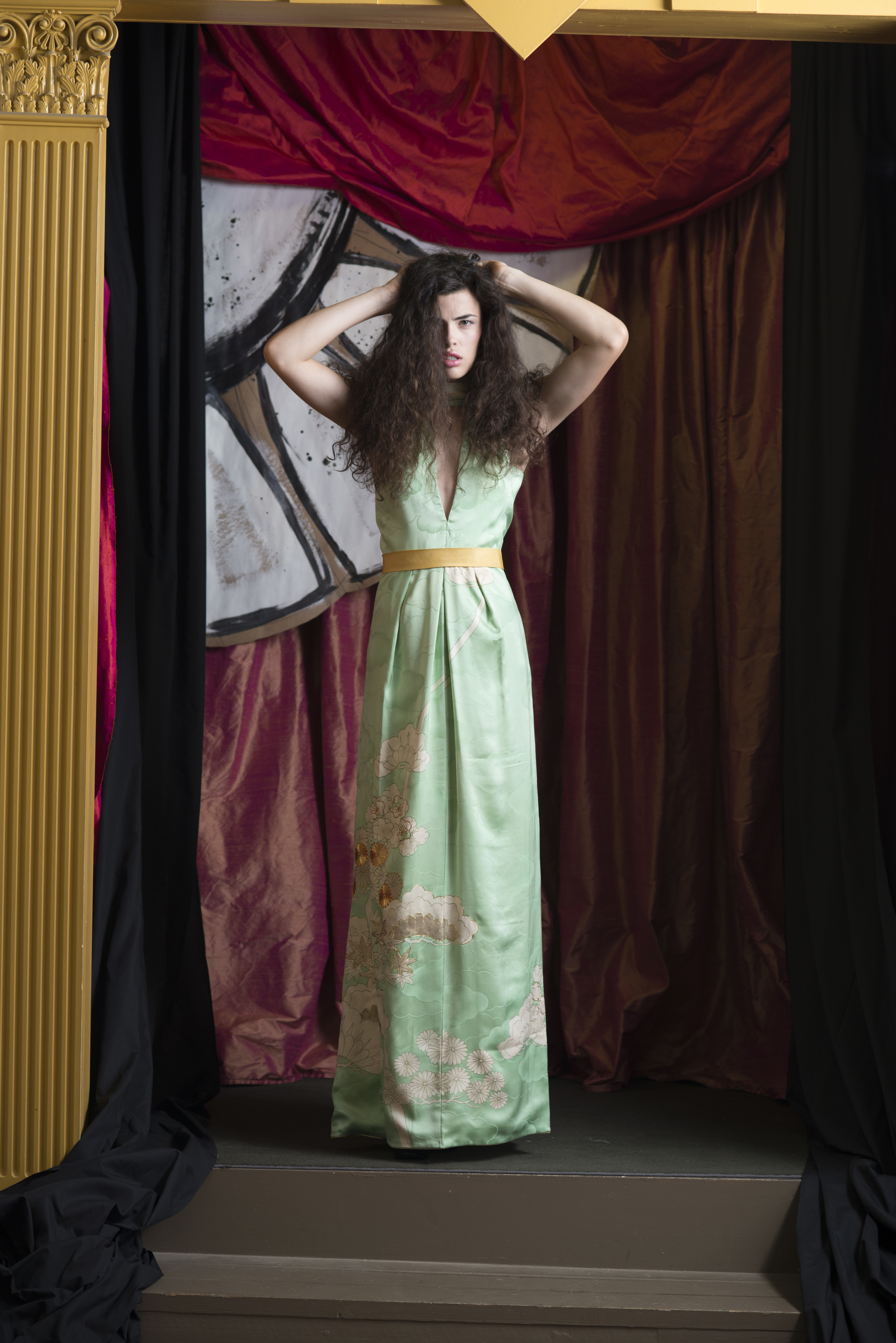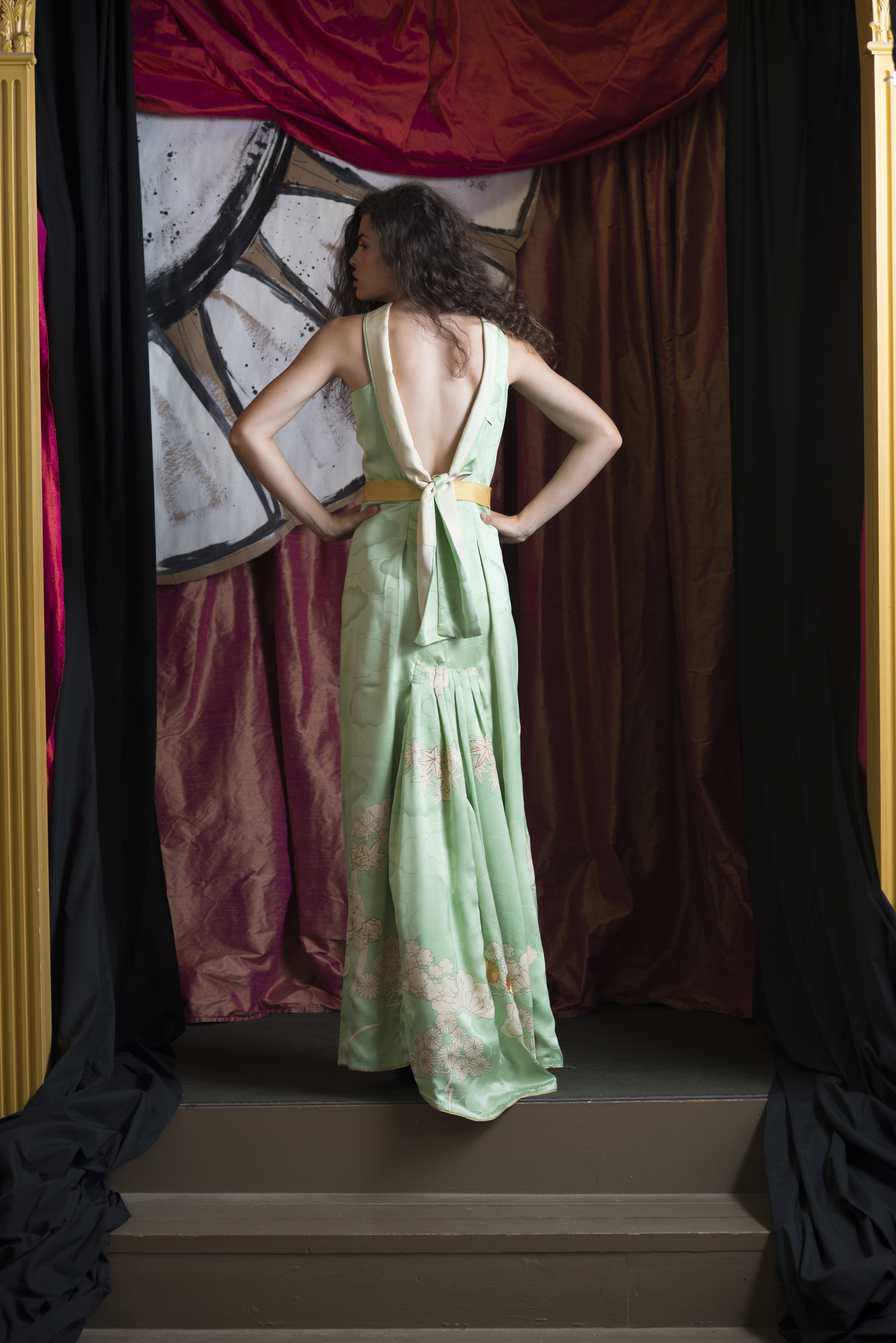 Fiddle Skirt in Linen
appliqued details in black. Laces. fits aproximately size 6-14. The original sample is available for purchase.
Regal Gown in Linen
Ribbon and silk detail applique. This fits great. I've been told It's very comfortable and does not require a bra. The original sample is available for purchase.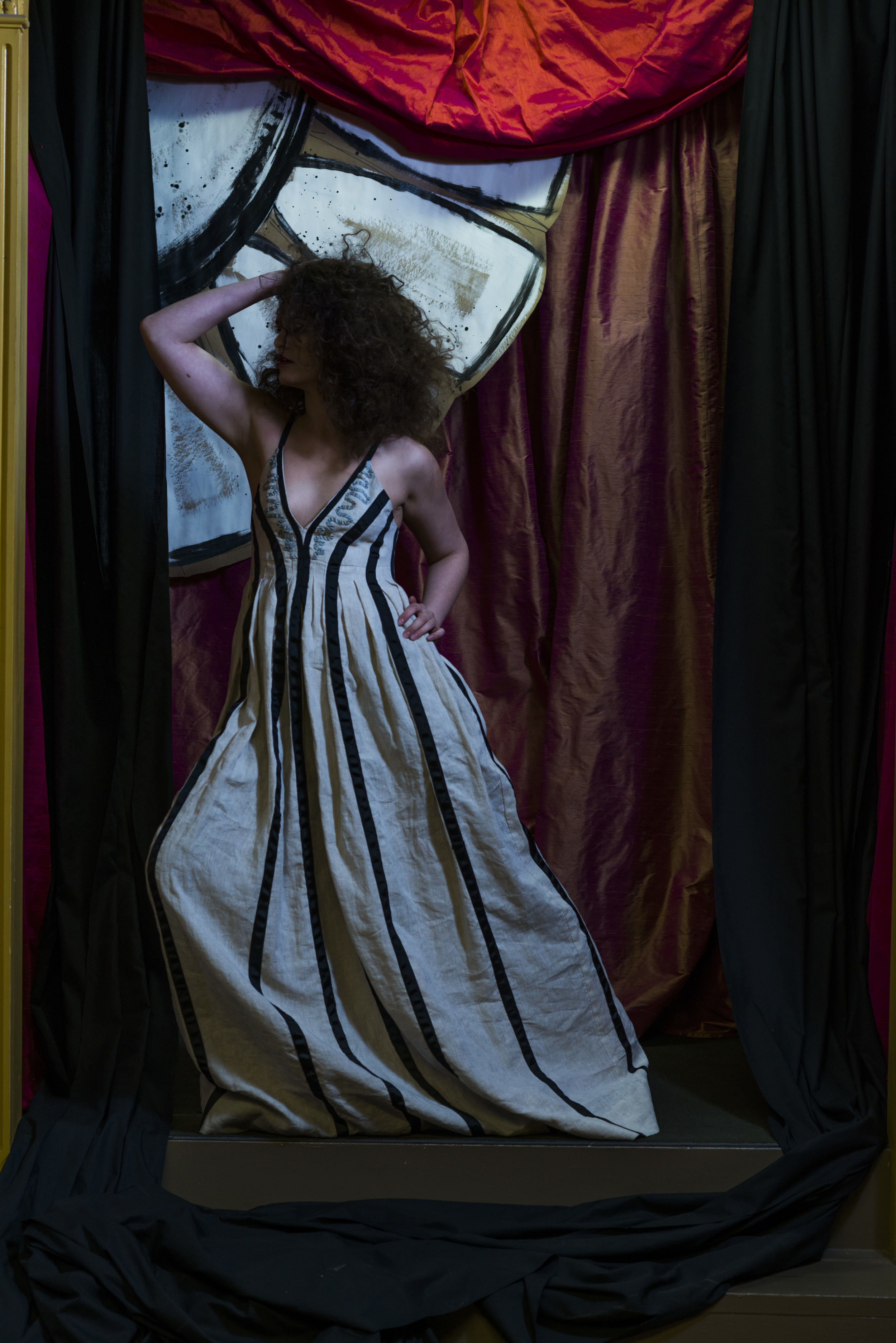 Zen Flower sarong in Silk knit jersey
Nui flowers with subtle Ombre that gets darker at the hem. This original sample is available for purchase.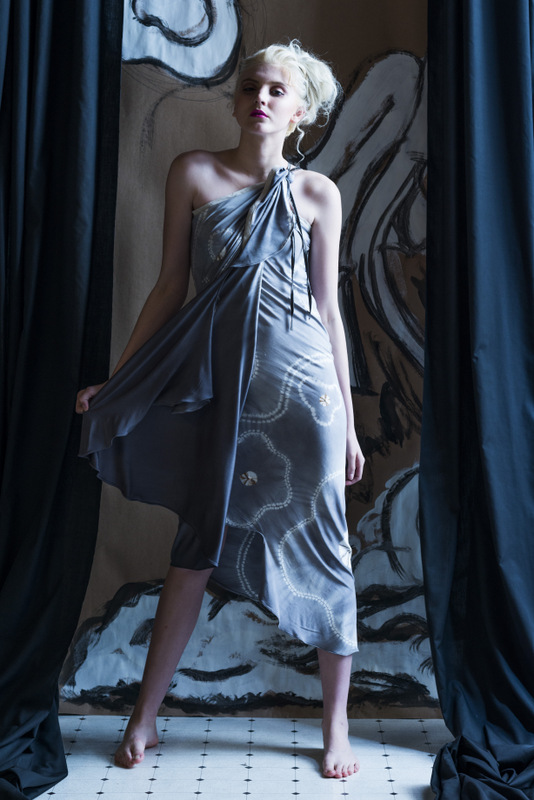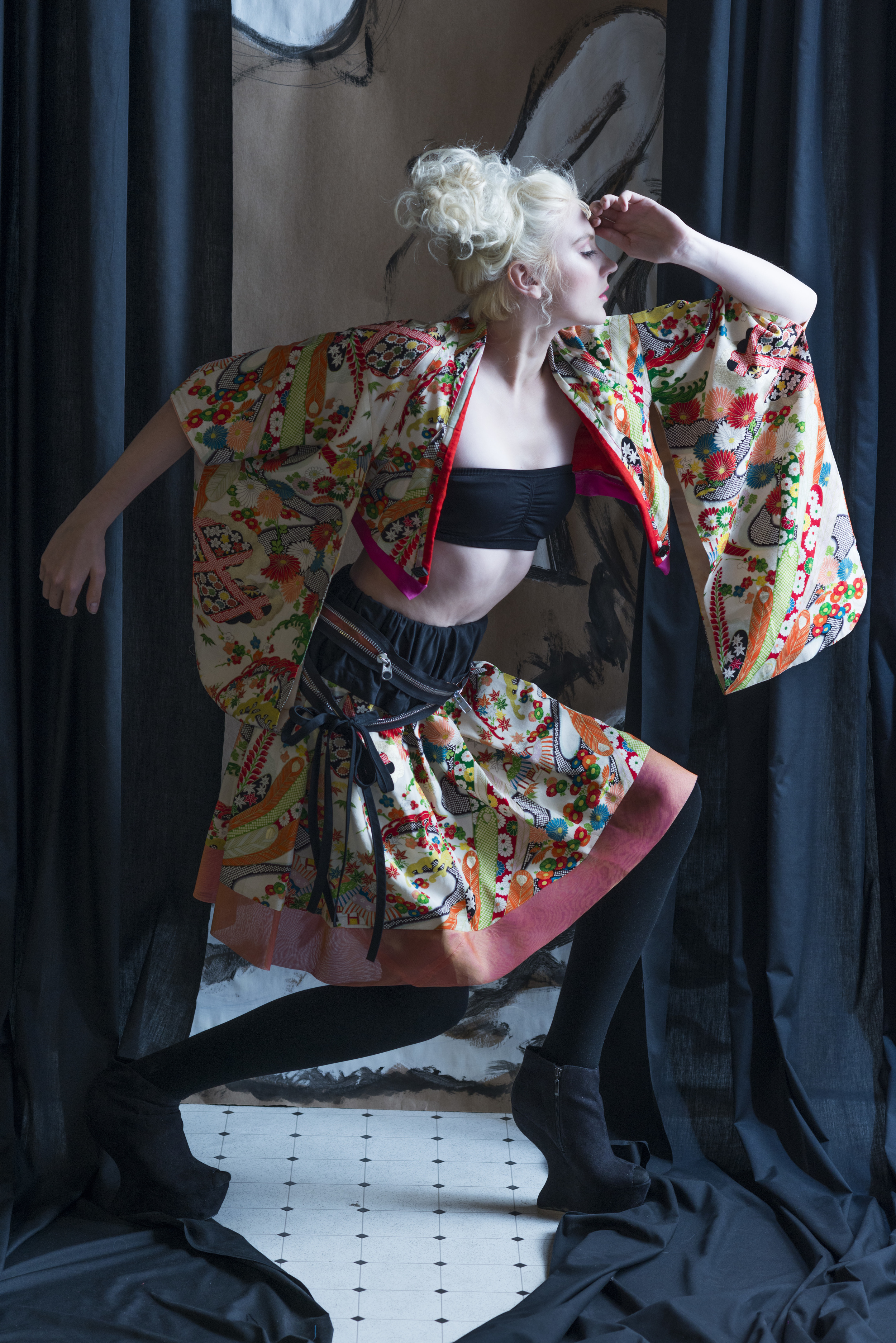 Punk Rock Kimono Jacket and Skirt. Vintage Kimono fabric
One-of-a-kind, original sample available for purchase.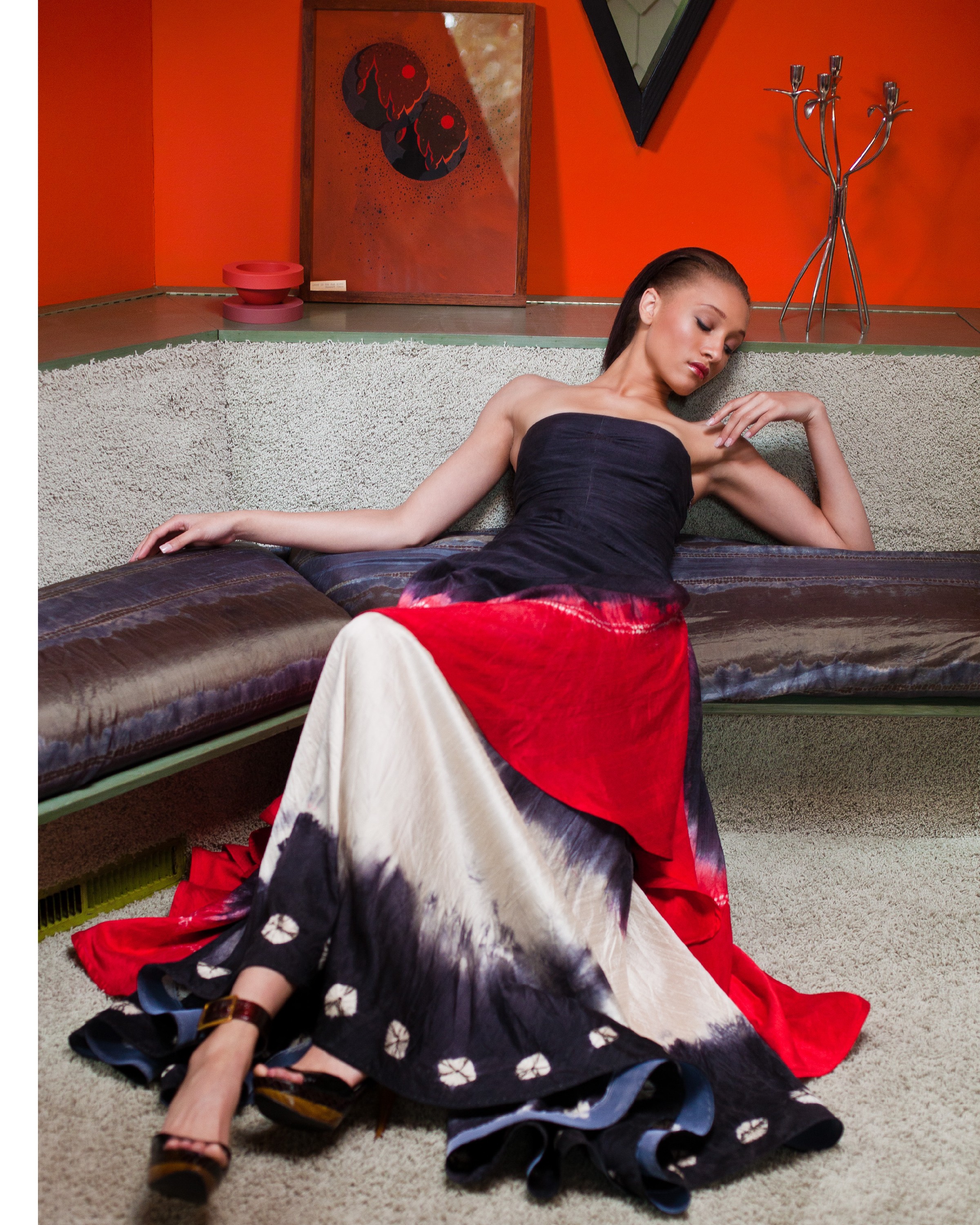 This is an example of a new incarnation of a wedding gown. I made this for my sister, then dyed it for a new life.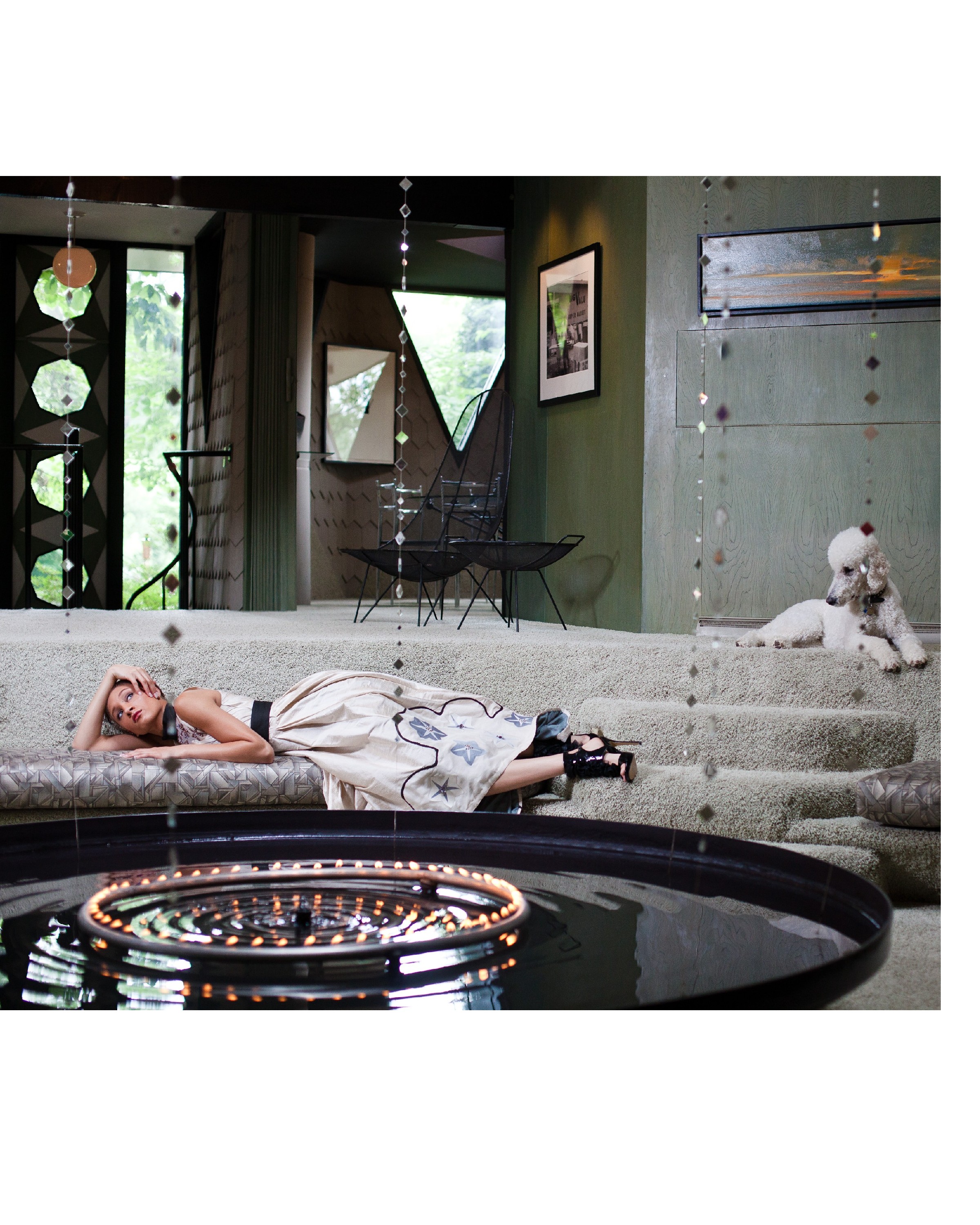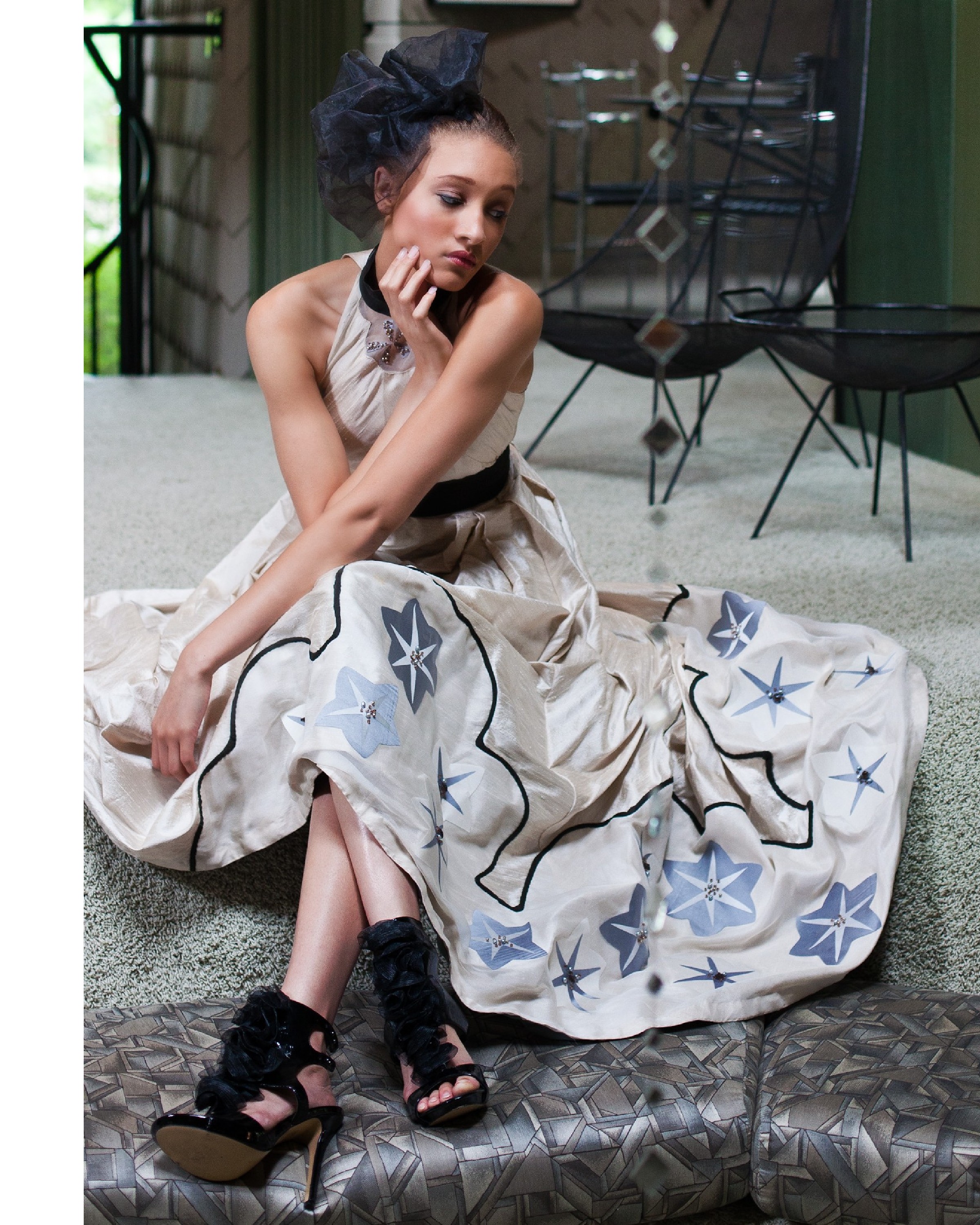 This is my Geneva Gown. Named after the incomparable Geneva Price, one of the Wild Women of Kansas City. She is beautiful inside and out. This gown is one-of-a-kind, though I have done variations of it. It is currently available for adoption to a good home. : )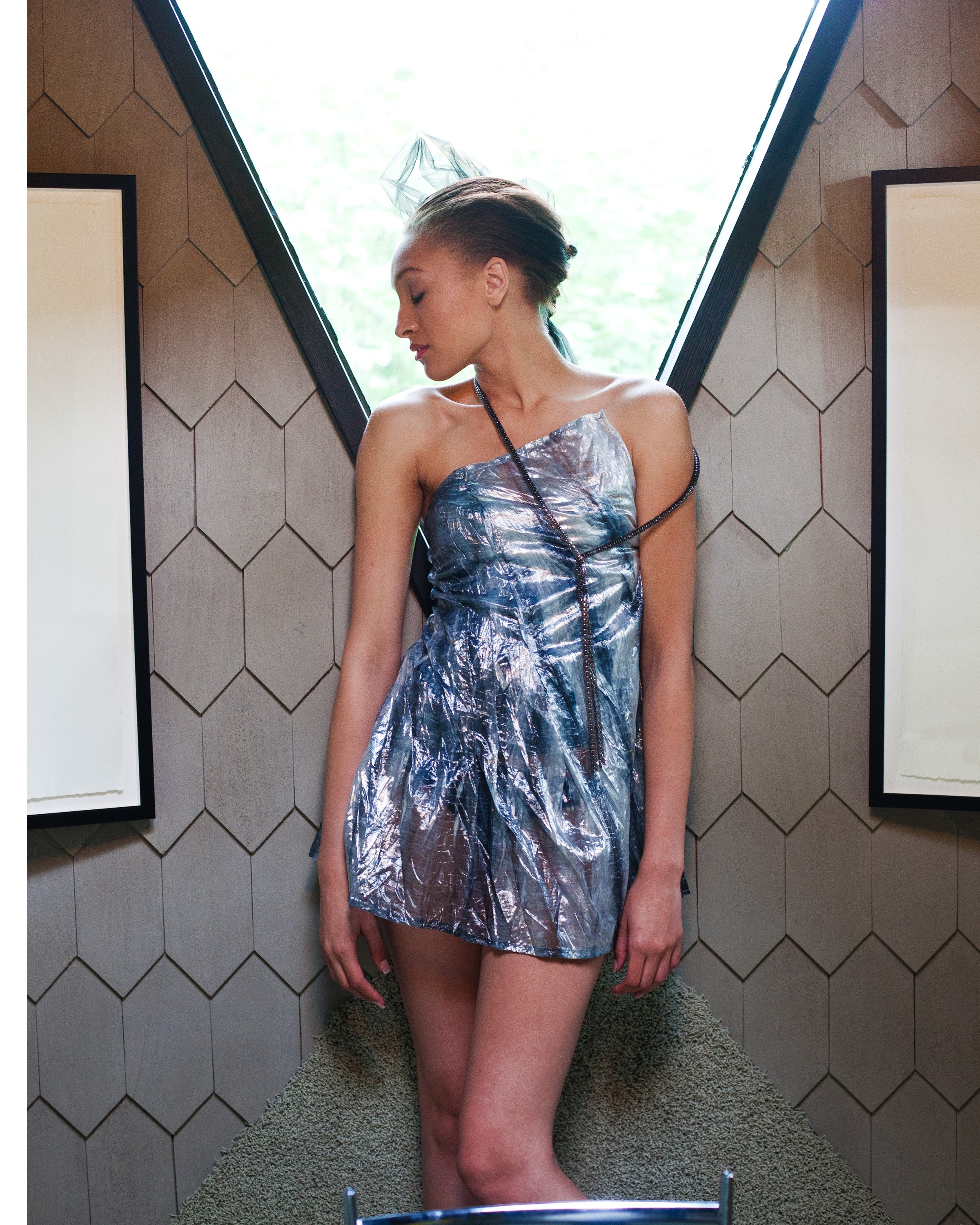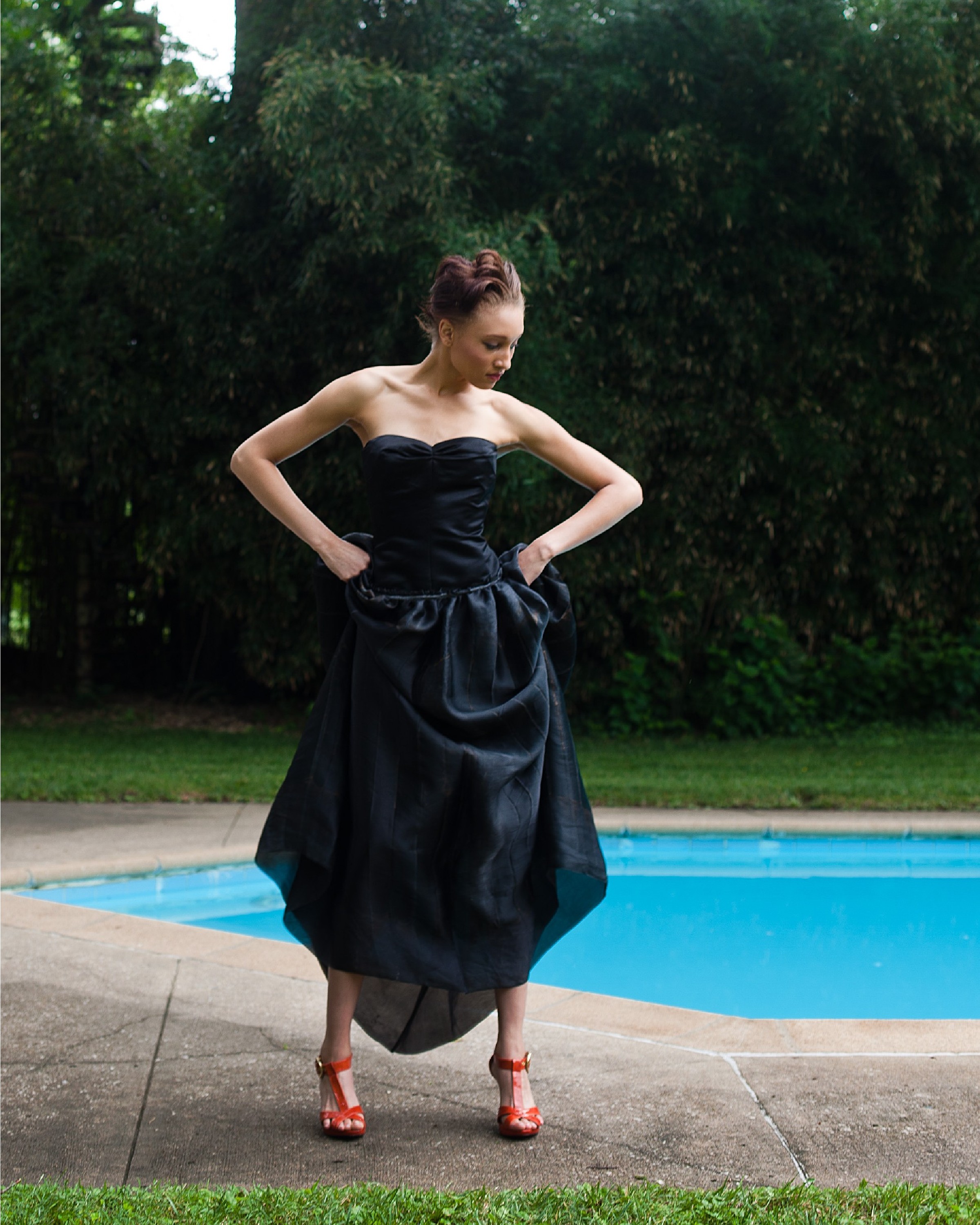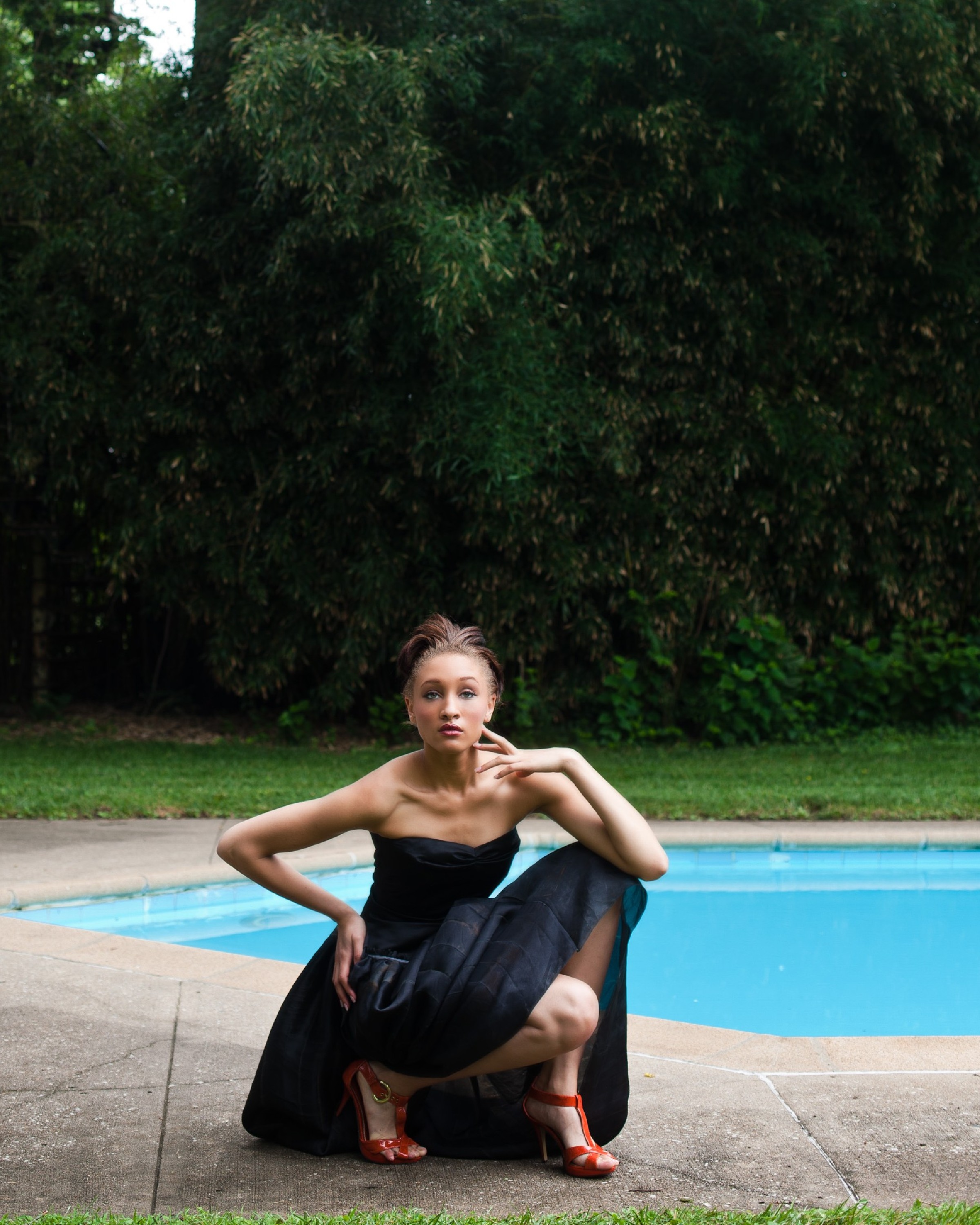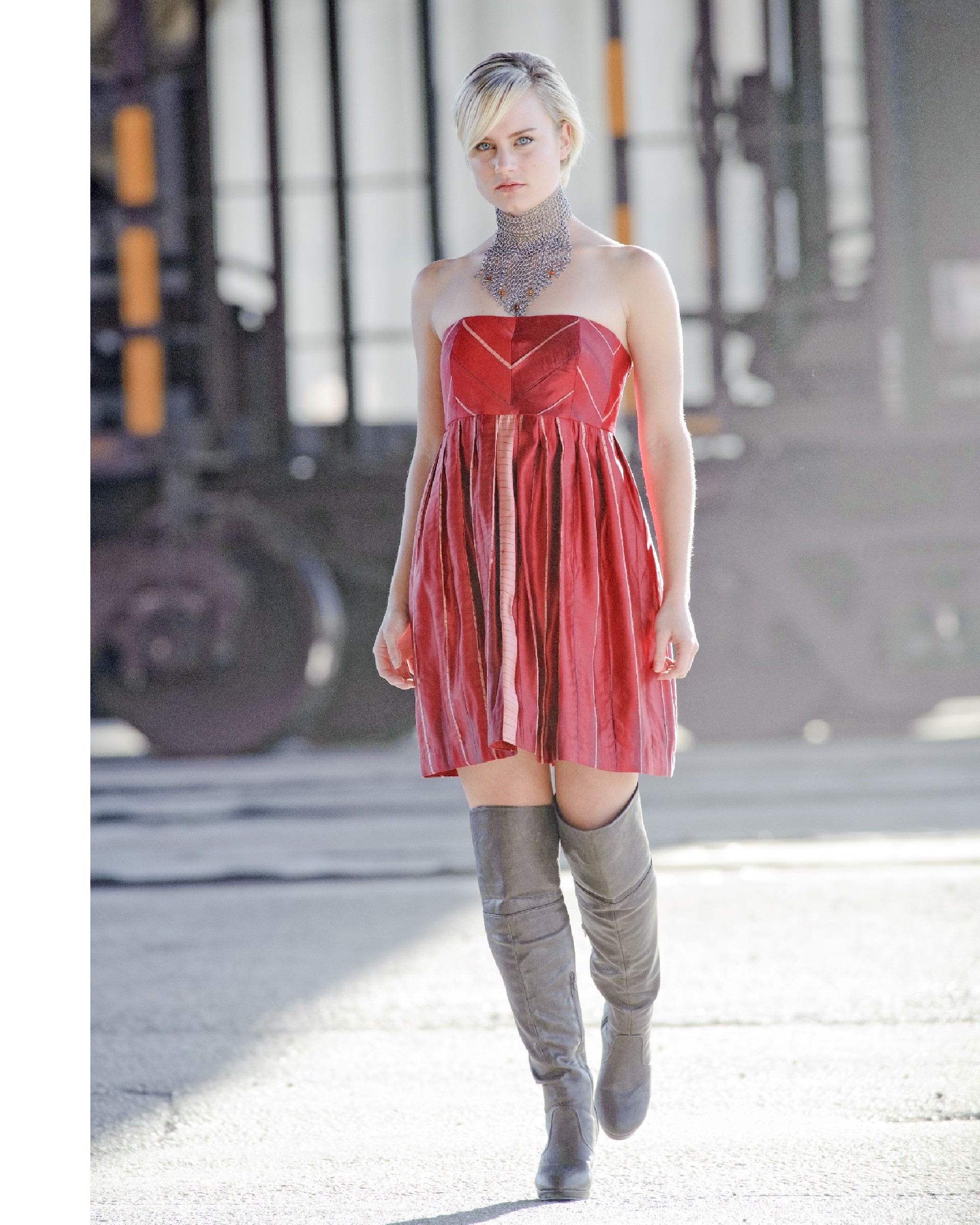 a favorite fabric, Duchess Silk Satin with pale pink stripe.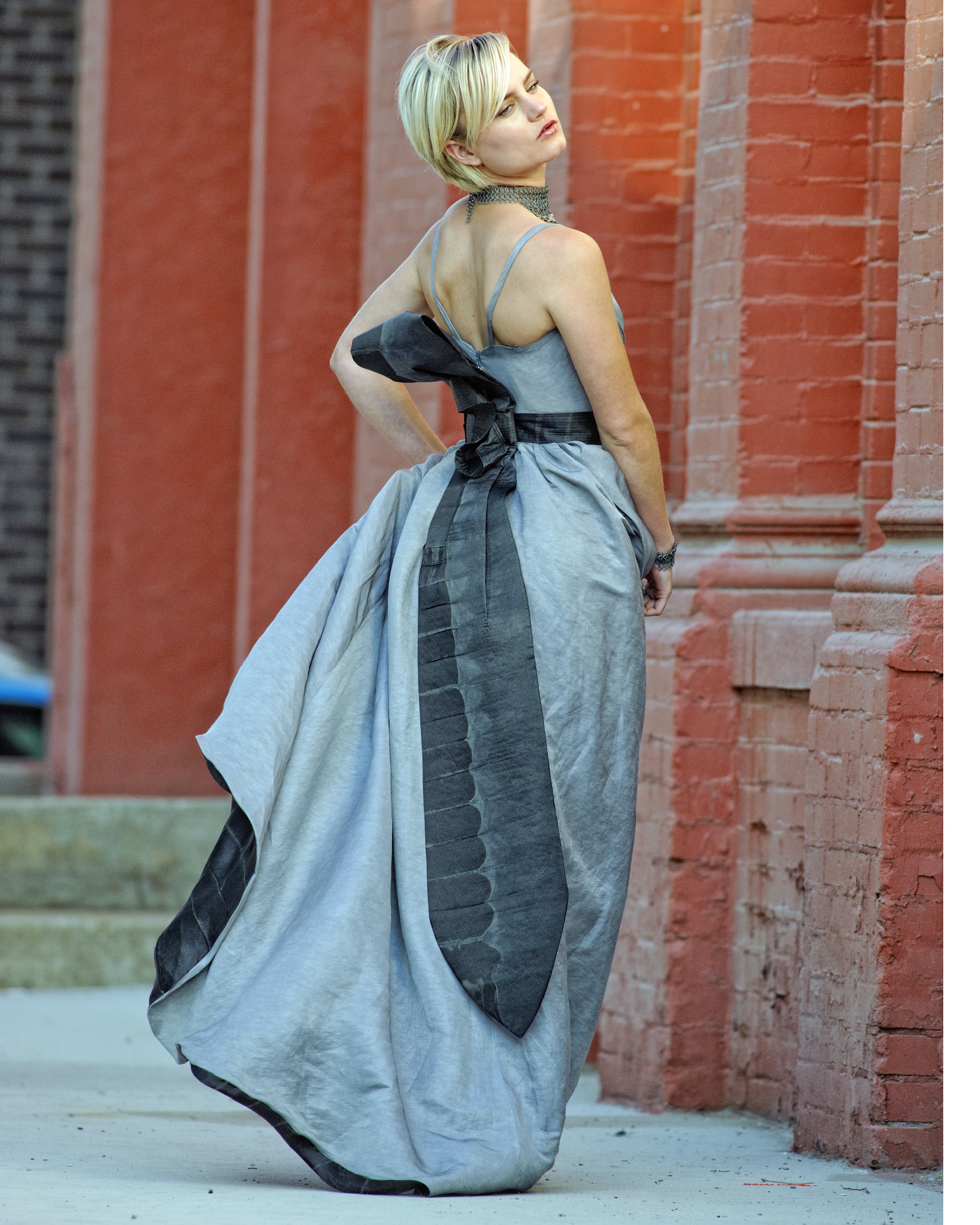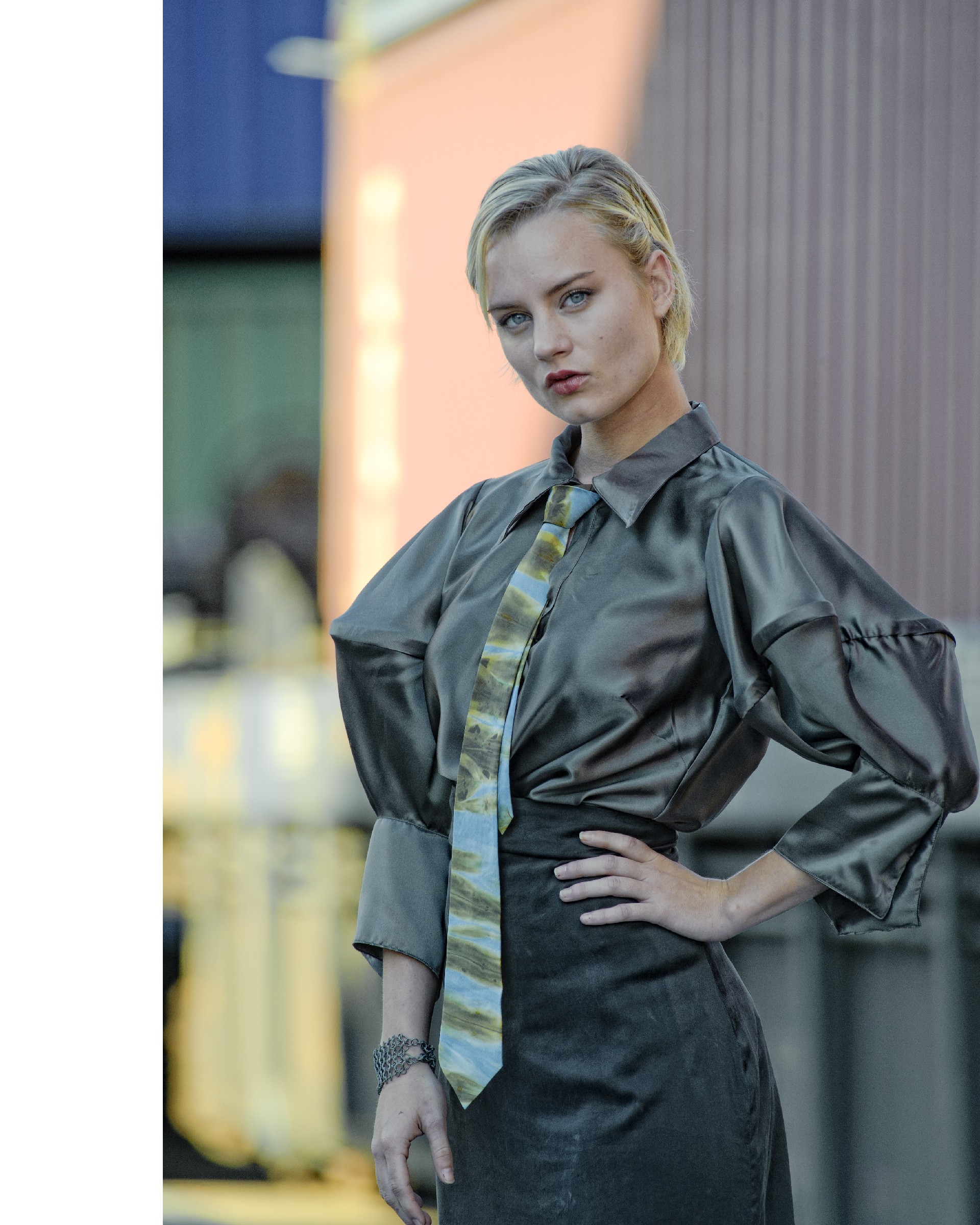 I blame it on Madonna....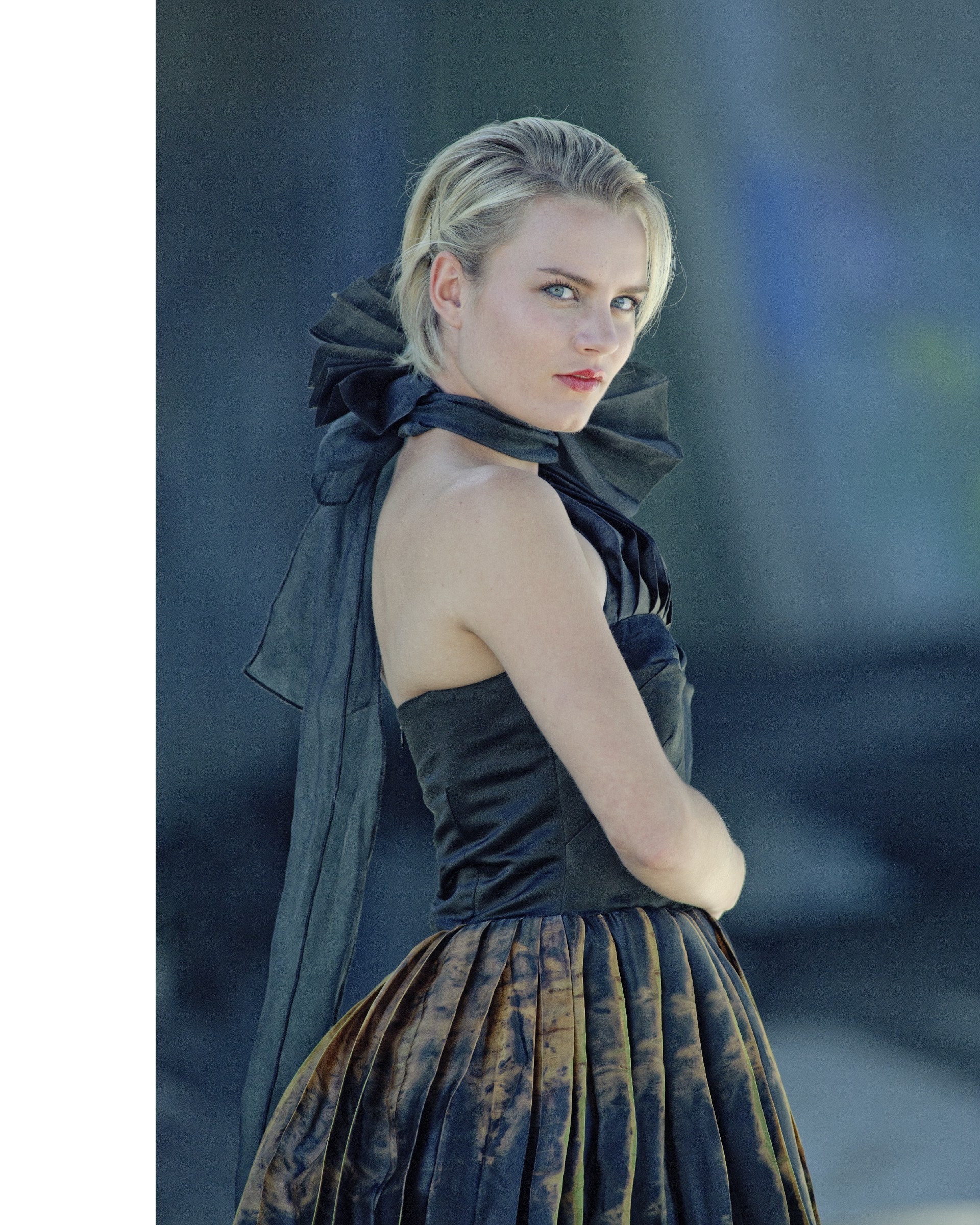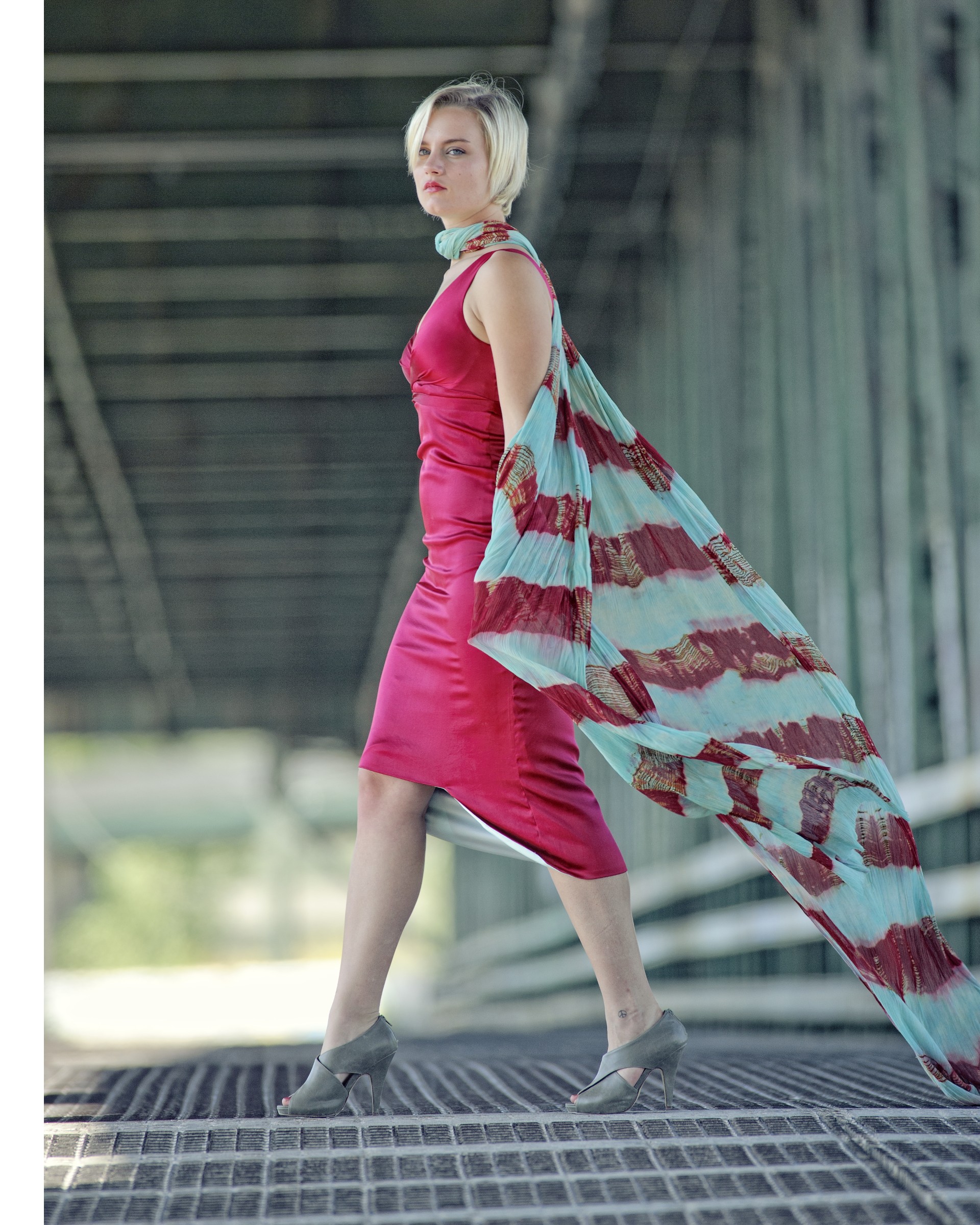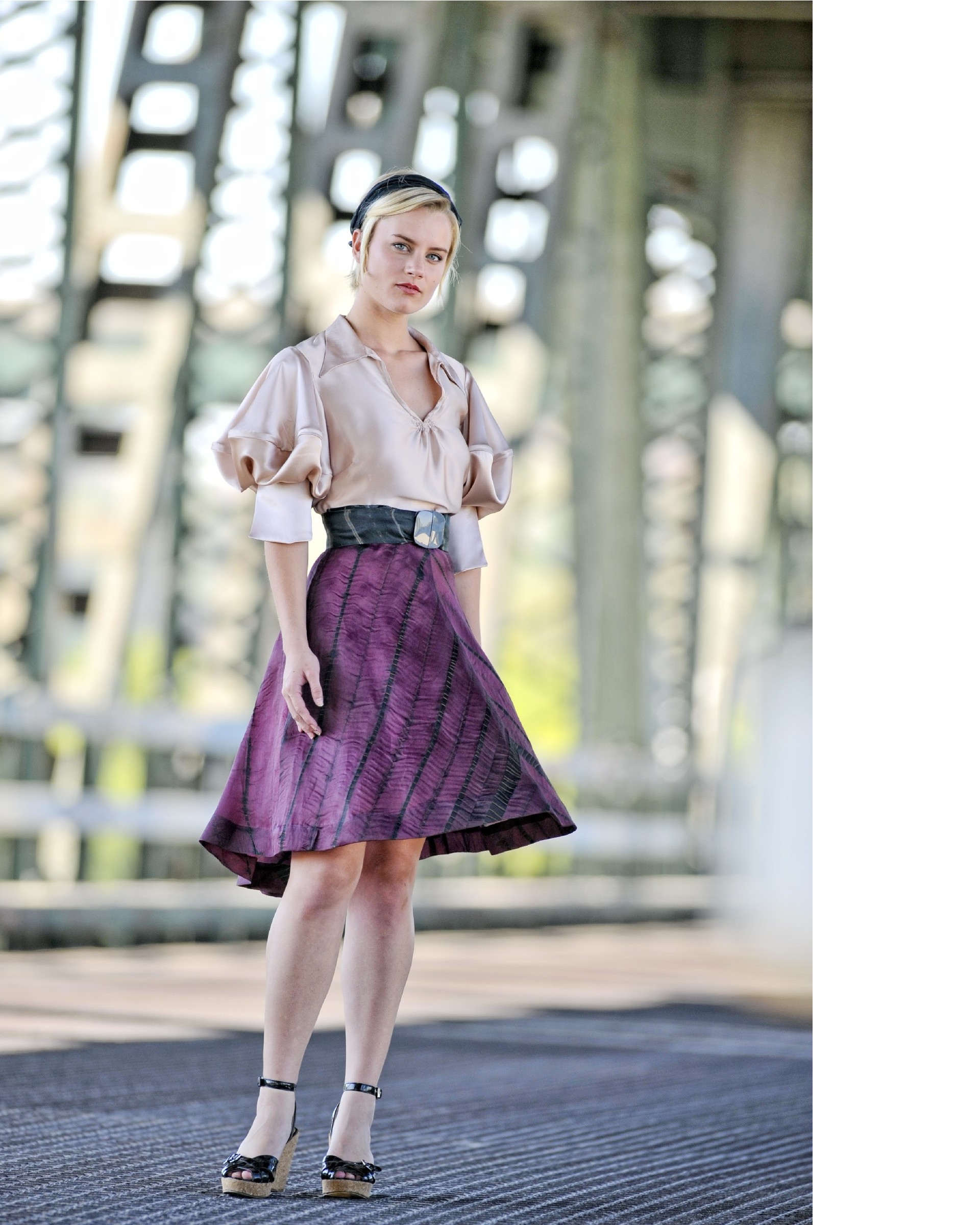 Mae Shirt with A-Line striped skirt
Stella Dress in Black-White Arashi 2, silk charmeuse
Fashion for a Cause, 2014
Stella dress inEmerald-Black Stripe, Silk/Cotton satin
Ash Tunic
Morgaine Kumo cocktail dress
fits sizes 4-16....really!
Red Scallop Skirt
draw string waist. size 4-12
Volcano Gown
Abby Fair Wedding Gown